Oct

23
Tags
Related Posts
Korea Indonesia Film Festival
Korea-Indonesia Festival screens cream of movie crop.
The Korea-Indonesia Film Festival is hosting free screenings of award-winning movies from both countries.
Unlike previous festivals limited to Jakarta, the screenings — which run from Oct. 24 to 28 — will take place simultaneously at Blitzmegaplex cinemas in five cities.
Thursday's opening at Blitzmegaplex at Grand Indonesia mall in Central Jakarta featured screenings for invitees and media.
Organized by the Korean Embassy and the Tourism and Creative Economy Ministry, the film festival, the last leg of the month-long Korea-Indonesia Festival, also commemorates the first anniversary of bilateral cooperation in the creative industry.
Korean Cultural Center director Kim Seok-gi said that the festival was the sixth held in the country and the first time that Indonesian movies were included. Indonesian movies will be subtitled in Korean.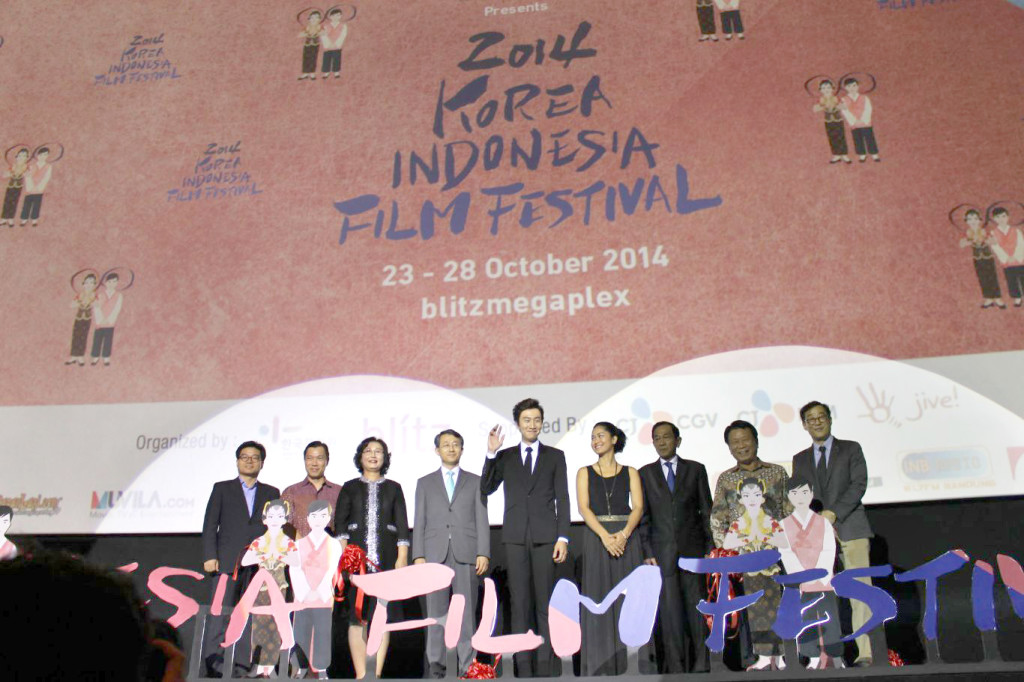 "The festival can further improve communication and friendship among Korean and Indonesian citizens and become a forum that all of us can enjoy together," Kim said.
With 11 South Korean films and four Indonesian films of various genres, this year's festival should appeal to a wide spectrum of cinema fans.
In the lineup is Korean noir drama Confession, Miss Granny, Mr. GO, A Werewolf Boy, No Tears for the Dead, children's animation Pororo: The Racing Adventure, Secretly Greatly, The Spy, and blockbusters Snowpiercer, The Target and Roaring Currents.
Indonesian films to be screened at the festival are Rizal Mantovani's 5 CM, Ifa Isfansyah's 9 Summers 10 Autumns, Hanung Bramantyo's Habibie & Ainun and Ifa's Sang Penari (The Dancer).
The Indonesian movies on the list have all been unspooled at high-profile international film festivals over the past few years.
Free tickets have been available since Oct. 16 at Blitzmegaplex cinemas in Pacific Place, South Jakarta; Bekasi Cyber Park; Teras Kota in Tangerang; Miko mall in Bandung, West Java; and KepRi mall in Batam.
Ticketholders can watch a marathon of four movies at one sitting.
Festival curator Enrico Fermi of Jive Entertainment said that the festival brought Korean movies to Indonesian viewers, introducing at once the country's traditional and contemporary cultures, while showcasing the Indonesian film industry to Korean society in the country.
There are currently about 50,000 South Koreans living in Indonesia, most of whom reside in the Greater Jakarta area.
"After 41 years and counting of good relations between Indonesia and Korea, through the festival we want to let the world know how great the ongoing cultural relationship is between the two countries," Fermi said.
Blitzmegaplex director Jeff Lim said that although the movies to be screened at the festival had all been released, many moviegoers had not yet had the chance to see them. "Next year, the festival will perhaps be moved to April or May to make way for new releases to enter the festival," he said.
Source: blitzmegaplex.com